Category —
Horror
Description
It was a warm summer morning when the dead began to rise up and feast upon the living. The city was overrun in a matter of hours.
The military acted immediately. They closed all the exits leading out of the area in order to contain the outbreak. They shot anyone trying to escape.
Their methods were successful. The outbreak was contained, but all hope for the people trapped behind the gates . . . had been lost.
The EPUA website was the only form of communication still available to the survivors. It was there that the legend of the General began to take root. He was a hero that fought back against the zombies . . . a hero that saved lives. The survivors once again found something to believe in, but the rest of the world wondered if the man truly existed.
They were about to find out.
The fifteen minutes of footage was leaked onto the internet only minutes after it was filmed. It showed a single man standing between a horde of zombies and a group of frightened survivors. What happened next was amazing . . . and it made the world believe. Because within those fifteen minutes of footage, the man known only as the General stepped out of legend and entered reality.
This is his story.
"If you like zombie novels and action movies this is a truly fun read… Has a couple truly epic moments' of glory that raised some hair on the back of my head. All A type goofballs should enjoy." John
"Love the Interview style of narration. Well structured sentences and word choice. Loved every minute of this." Ian Umholtz
"…My favorite thing about this book is the star of the show, a character named Jaxon (or in certain circles, the General). This character is a new kind of hero. A hero weighted down by some interesting flaws, BUT and i can't stress this enough, you actually like the guy even more because of his flaws. He's arrogant, sometimes rude and somewhat reckless but if i were in hostile territory and surrounded by zombies, he's the guy i would want coming to save me!" Zombiefan
"I do have to say that this book took me by surprise – I just figured it would be another zombie book. In fact as I was browsing through books I had come across this one many times and just passed on it because both the description and the cover didn't really pop. Well the old saying to "never judge a book by its cover" is so correct what I thought was just an initial zombie story of one man leading a group to safety and overcoming both the zombie horde and his own government well I was wrong." ROgden
"Absolutely loved this book, read it in one day." Sussy Q
"I really loved this zombie novel. It has such an original plot in The Guardian concept, and it was wonderful how the author developed that concept throughout the book. I am definitely looking forward to the sequel…Our hero Jax is one of those ornery guys who likes to do things his way, and his way means never giving up on people. Jax does not walk away, ever. When that kind of mind set collides with a zombie apocalypse in El Paso, well, look out!" New Yorker
"Really fast paced book and I enjoyed the hell out of it." Zombie309
"I really enjoyed this book. Chain of events is interesting and fun, the characters are dynamic, and the action is non-stop." Babymamma08
"No shortage of talent here. Clary has created a host of believable characters led by his protagonist "The General". And he has left it hanging to be open to all types of evil things for the general and his team." S. Coyle
Reviews

Read More Reviews

---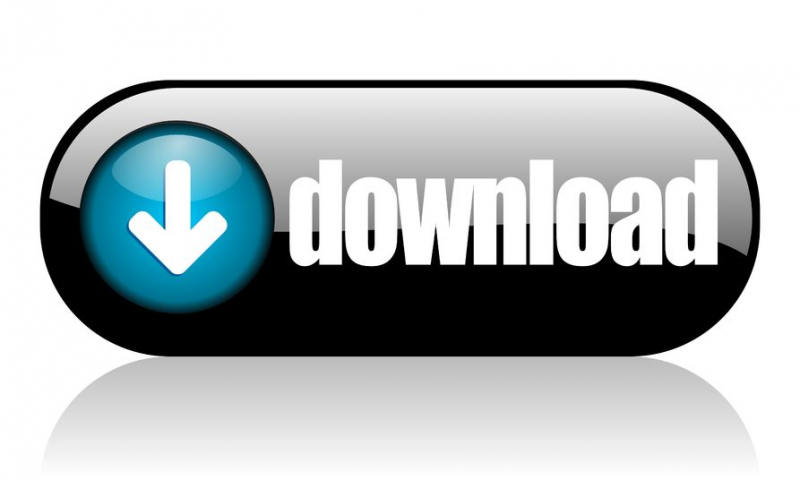 Overall Rating (based on customer reviews): 4.7 out of 5 stars

Matt Drabble is back with the new sequel to the UK Horror Chart best seller "Gated". The review are amazing as reader after reader allow Matt to spin the newest horror tale in Gated II.
From Amazon: "A great ride! I wasn't expecting it to end the way it did. I highly recommend this book and the first *Gated*!"
The specs of 'Gated II: Ravenhill Academy' are:
Manufacturer: Eden Publications (2013-12-25)
Language: English
Product Dimensions: 0x0x0 inches
Shipping Weight: 0 pounds
Here are some REAL customer reviews:
"Loved it!!!"
"Excellent"
"Great!"
Gated was the first book I read by Matt Drabble, suggested to me from Amazon, after reading another horror book. So glad I took the suggestion and bought it. It was so good. I then began reading all of his books, and was not disappointed. Abra-Cadaver is…Read more
Looking for that get horror story to read? Grab your copy of Gated II today!
Get Gated II: Ravenhill Academy at the best price available today.
Overall Rating (based on customer reviews): 5.0 out of 5 stars

Carlos X opens the door to BEK or Black Eyed Kids. Take a journey as a young man let's in a BEK to his life and discover how wrong this turns out to be.
The specs of 'BEK – Black Eyed Kids' are:
Manufacturer: Carlos X (2013-03-13)
Language: English
Product Dimensions: 0x0x0 inches
Shipping Weight: 0 pounds
Here are some REAL customer reviews:
"A Great Read!"
This is a really good story about what happens when you do what others have always warned you not to do!The writing is solid, the imagery is great and the sense of fear is really good in this! This is my first book by Carlos X that I've read…Read more
"BEK-BLACK EYED KIDS"
A story of a boy who meets a girl who might not be what she first appears. Who are the BEK? Find out in this uncanny mystery.Read more
Very exciting book and one that you need to grab.
Get BEK – Black Eyed Kids at the best price available today.
Overall Rating (based on customer reviews): 4.3 out of 5 stars

The reviews are in and this book is amazing. " I can tell you this…I couldn't put the book down." & " Quite entertaining read with a healthy dose of horror mixed in for good measure."
Matt spins a wonderful suspense story, that will keep you turning the pages from cover to cover. Grab yours today!
The specs of 'Gated' are:
Manufacturer: Matt Drabble (2012-12-03)
Language: English
Product Dimensions: 0x0x0 inches
Shipping Weight: 0 pounds
Here are some REAL customer reviews:
"Gated"
This was really a terrific suspense story. A really sneaky sort of story that you think is falling into place, however, the ending is quite a stunner. I truly like this story very much and look forward to other novels by this author. The old adage too…Read more
"New Neighborhood Old Evil"
Matt Drabble does it again with another great book. Gated is a creepy journey into the perfect world of an isolated community that has an old world history and an even darker future. Nothing is as it seems in Eden and for one couple they are about to find…Read more
"A tonne of fun!"
"Gated".Ok, there isn't anything incredibly new here…the theme of unsuspecting individuals moving into a creepy town with a sinister past is nothing new. But then again, what is new these days? Isn't there only…Read more
Did you grab your copy?
Get Gated at the best price available today.